What I've Been Watching:  Death Wish (1974).
Who's Responsible:  Michael Winner (director); Wendell Mayes (screenwriter); Charles Bronson, Hope Lange, Vincent Gardenia (stars).
Why I Watched It:  Countless reasons.
Seen It Before?  Many times.
Likelihood of Seeing It Again (1-10):  10.
Likelihood the Guys Will Rib Me for Watching It (1-10):  1.
Totally Subjective BOF Rating (1-10):  8.
And?  Unless I'm planning, say, a page-to-screen analysis, I rarely begin a film intending to blog about it, my Muse usually showing up a couple of reels in.  With this one, which I didn't even know is being remade, the odds were admittedly higher, partly because I used the ensuing series to give Breakheart Pass context, and partly because I've lately noticed an odd phenomenon:  I often seem to post about random movies, while taking major ones for granted.  This time, I made my decision during the credits, especially as I'd forgotten that it was presented by producer Dino De Laurentiis, and marked his penultimate of six collaborations with Bronson from Battle of the Bulge (1965) to The White Buffalo (1977).
I'd also forgotten that Brian Garfield's 1972 novel, which I've read but sadly don't recall, was adapted by Mayes, as he also did for Otto Preminger's Anatomy of a Murder (1959), Advise and Consent (1962), and In Harm's Way (1965).  The supporting cast, if not major names, were of personal significance; Stuart Margolin, for example, was not only Angel on The Rockford Files but also one of Kelly's Heroes (1970).  To me, William Redfield will always be Felix's brother, Floyd Unger, in the Odd Couple episode "Shuffling off to Buffalo," albeit equally indelible in Ralph Nelson's curiously underrated Western Duel at Diablo and as Capt. Bill Owens, the pilot of the Proteus in Fantastic Voyage (both 1966).
I'm pretty sure that my Dad, whose greatest  influence on my persona was undoubtedly cinematic, took me to this at the age of 11 upon its release.  The story is by now familiar:  a Manhattan architect's wife, Joanna (Lange), is killed and his daughter, Carol (Kathleen Tolan), raped by three freaks—including Jeff Goldblum in his scary debut—who follow them from D'Agostino's and enter the apartment by purporting to deliver their groceries.  Growing into a gun-toting, Bernhard Goetz-anticipating vigilante, Paul Kersey (Bronson) becomes a hero to crime-weary citizens, so NYPD Lt. Frank Ochoa (Gardenia) is ordered to scare him away quietly after violent crime plummets, which the authorities keep quiet.
Is this a brilliantly made movie?  No.  It's more than a little obvious in spots, e.g., when he suggests messing around on the beach during their opening Hawaiian vacation, Joanna demurs, "We're too civilized"; friendly colleague Sam Kreutzer (Redfield) actually calls the pre-tragedy Paul a "bleeding-heart liberal"; a TV ad asks post-tragedy if he's satisfied with his life.  Yet its box-office success, downward-spiraling sequels, and real-life echoes suggest how deeply it tapped into the Zeitgeist of the day, forming a perfect time capsule.  Is there still crime in New York?  Yes.  Have things improved?  Yes.  So, I won't say the city was better then—if undeniably very interesting—but this is the city as I first knew it.
It's faint praise to say this may be director/co-producer Winner's best film, given my low opinion of the "Turn of the Screw" prequel The Nightcomers (1971), The Sentinel (1977), and the ill-advised The Big Sleep (1978).  He did work with Burt Lancaster on Lawman (1971) and Scorpio (1973), and Chuck on Chato's Land, The Mechanic (both 1972), and The Stone Killer (1973) as well as the first two sequels (1982 and '85).  Cinematographer Arthur J. Ornitz is no Owen Roizman—whom I dubbed "the poet laureate of '70s NYC" for The French Connection (1971) and The Taking of Pelham One Two Three (1974)—but he and Winner capture the urban decay, and a feeling of danger around every corner.
Curiously effective little touches contribute to this; a quartet of nuns virtually appears to float down the street as the freaks stalk Paul's family, seeming to prefigure those outside the Catholic rehab center in which a catatonic Carol is committed.  When Kersey goes to the police station for a progress report (read:  not much), we see, but only from the back, a figure who looks like a quintessential '70s pimp, yet when he speaks, it's in a voice—possibly post-dubbed—that isn't what we expect, asserting that his dog contributes to his livelihood by painting pictures with its paws.  Following this WTF moment is a vignette of a mugging victim asking how she can identify the perp who attacked her from behind.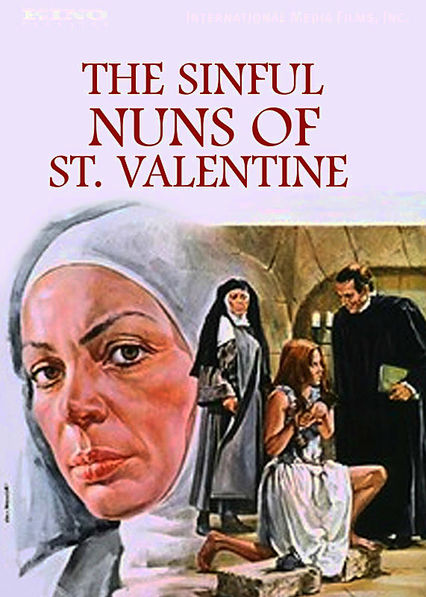 Oops!  Wrong movie.
In such a milieu, Kersey's transformation seems reasonable, as do his reactions to his first brush with crime, hitting a would-be mugger in the face with a sock containing $20 worth of quarters.  After pouring a drink with shaking hands, he swings the sock (which breaks, spewing quarters) in a triumphant way that reminded me of bone-wielding Moonwatcher in 2001: A Space Odyssey (1968).  Raised among guns, Kersey lost his father in a hunting accident and was a conscientious objector ("an unlikely vigilante," Ochoa drily observes) in Korea; it's also worth noting that, like Mr. Potter in It's a Wonderful Life (1946) but in contrast to many otherwise similar "revenge" movies, the real villains get away scot-free.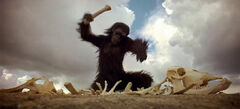 The film is no Rorschach test but, as with Dirty Harry (1971), divided many on whether it condemned or condoned vigilantism and violence.  Notable among the latter camp were Bronson's agent, Paul Kohner, who advocated turning it down because of its "dangerous" message, and Garfield, who reinforced his position with a 1975 sequel, Death Sentence; I have neither read that nor seen the (reportedly in-name-only) 2007 adaptation with Kevin Bacon.  Your mileage may vary, yet for all the understandable skittishness of the studios and filmmakers who did wind up turning it down, and notwithstanding the often negative reviews, De Laurentiis et alia were smart enough to know that it would rake in the bucks.
Despite its crowd-pleasing "wish"-fulfillment, as when Alma Lee Brown (Helen Martin) fends off muggers with a hat pin, I found the film surprisingly thoughtful in its depiction of Kersey's progression.  I also liked the police-procedural aspects, as Ochoa first focuses on people who have war records and/or lost family members to violent crime, and then is able to narrow his search geographically with the receipt from the D'Ag Bag Paul leaves behind on the subway after apparently using it as a prop to make him look like a tempting target.  Winner wisely added the Hawaiian scenes to show loving interaction between the couple (which further resonates when Paul receives vacation photos after Joanna's death).
Several surprises, many of them uncredited, in the IMDb cast list, e.g., precinct cops Len Lesser and Olympia Dukakis, whom you probably wouldn't spot if not on the lookout for her, and hotel lobby guard Al "Grandpa" Lewis.  More readily recognizable, at least to me, are mockumentary king Christopher Guest as discreet Patrolman Reilly; hospital cop Paul Dooley; and park mugger Lawrence Hilton-Jacobs, a Welcome Back, Kotter "Sweathog."  Subway station mugger Eric Laneuville may be found in the index of Richard Matheson on Screen for playing the ill-fated Richie in The Omega Man (1971), while train mugger John Herzfeld wrote and directed 2 Days in the Valley (1996), which I would love to see again.
What's Lemmy doing in here?